The image and video below will serve as a guide on how to set up your Saatva Adjustable Base Plus and/or sync the two bases together.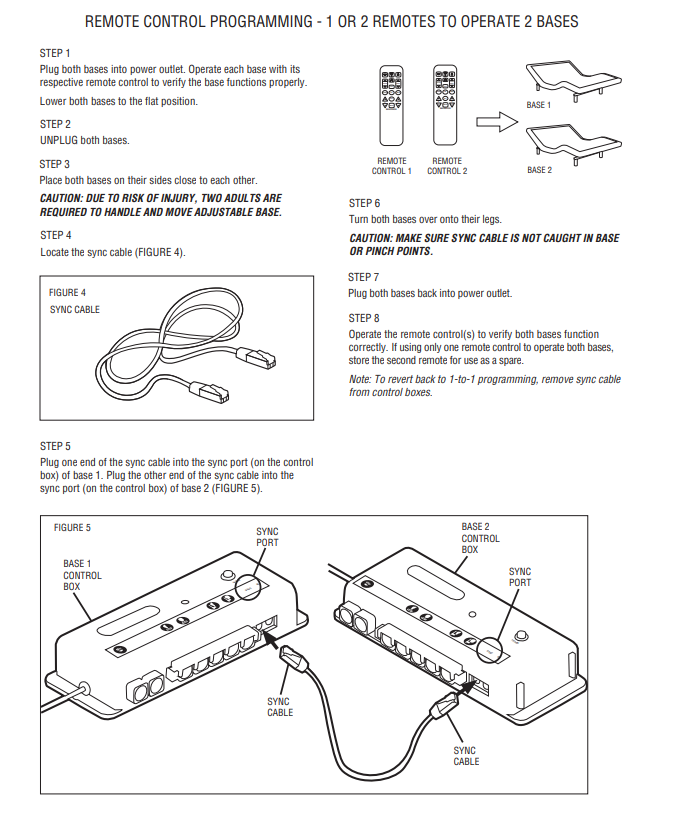 There is also a video with detailed set-up instructions:


Instructions from the image above:
In order to sync the bases together, first verify the remotes are working independently and bring the bases down flat.
To sync the bases together:
1. Unplug both bases.
2. Install Sync Cable - Plug one end of the sync cable (looks like an ethernet/phone jack cable) into the sync port (on the control box) of one base and the other end of the sync cable into the other control box on the other base. (As pictured above)
3. Plug both bases back into the outlet/surge protector.
4. Press and hold the Head UP bottom to verify the bases are synced together and functioning properly.