The image below will serve as a guide on how to activate the upper-flex (split top) function of your Saatva Adjustable Base Plus.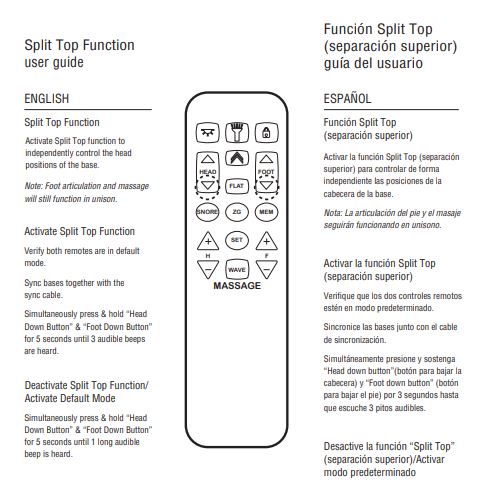 Instructions from the image above:
Please press the Head Down and Foot Down buttons on only one remote for 5 seconds and 3 audible beeps are heard.

Disclaimer: The Upperflex bases must be synced together with the included sync cable.